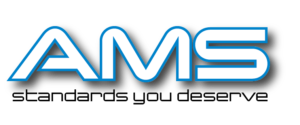 The Vision
Air Master Systems (AMS) has manufactured fume hoods that have been solving laboratory ventilation problems since 1975. AMS also produces premium quality lab furniture created with innovative cutting edge design. With safety as our number one priority, we design, manufacture, and deliver fume hoods and flexible laboratory furniture that adheres to the strictest industry requirements.
The Drive
Air Master Systems Corp is composed of the highest caliber engineers, designers, fabricators, assemblers, and logistics team members. We manufacture our products with the clients' facilities department in mind. Our fume hoods and lab furniture are built for quality, functionality, and flexibility. Our team is driven to deliver high quality standards that you deserve.
The Success
Since 1975 Air Master Systems has been producing and delivering a high quality standard you deserve. Check out our recent projects, and our wide range of flexible casework and furniture. Learn more about our comprehensive line of laboratory fume hoods. We continue to innovate and design cutting edge laboratory furniture and equipment. You will find we offer the highest quality and fastest delivery on the market and we are proud of that. Contact your local distributor about Air Master Systems laboratory furniture solutions today!